Skift: How The Top Boss at One of Paris's Most Iconic Hotels Copes With the Crisis
Travelers who dream of staying at one of Paris's palatial hotels would struggle to find a more iconic one than Le Meurice. Opened as a hotel in 1835, the building has Louis XVI-style architecture and overlooks the Tuileries Garden close to the Louvre.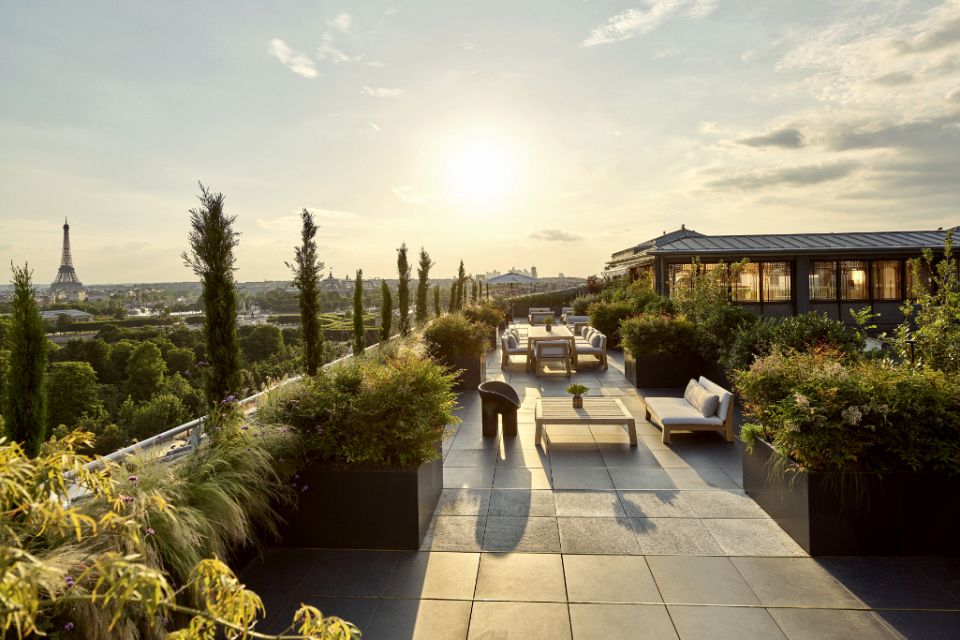 Since 1997, hotel operator Dorchester Collection has run the 160-room luxury property. It has brought Michelin-starred chef Alain Ducasse to oversee all of the dining, award-winning innovator Philippe Starck to reimagine its restaurants and bar. Le Meurice went through a partial refurbishment of 29 suites late last year, including the Belle Etoile Penthouse Suite, with design by Lally & Berger.
Skift contacted the general manager of Le Meurice, Franka Holtmann, this week to ask about what it's like running a luxury hotel in Paris right now.
Holtmann has worked at some of France's finest addresses, such as Le Meridien Etoile, The Ritz, and Hôtel Plaza Athénée.
Entrevue avec Franka Holtmann, de l'hôtel Le Meurice à Paris