7 reasons Why You Should Never Visit Georgia...
What have you heard about Georgia, the country at the intersection of Asia and Europe? We went there, and have some advice for you. The culture, landscapes, food, wine, the people - it all might be a little too overwhelming. So you should think carefully before going. To help you make your decision, we have selected 7 reasons why you should never visit Georgia.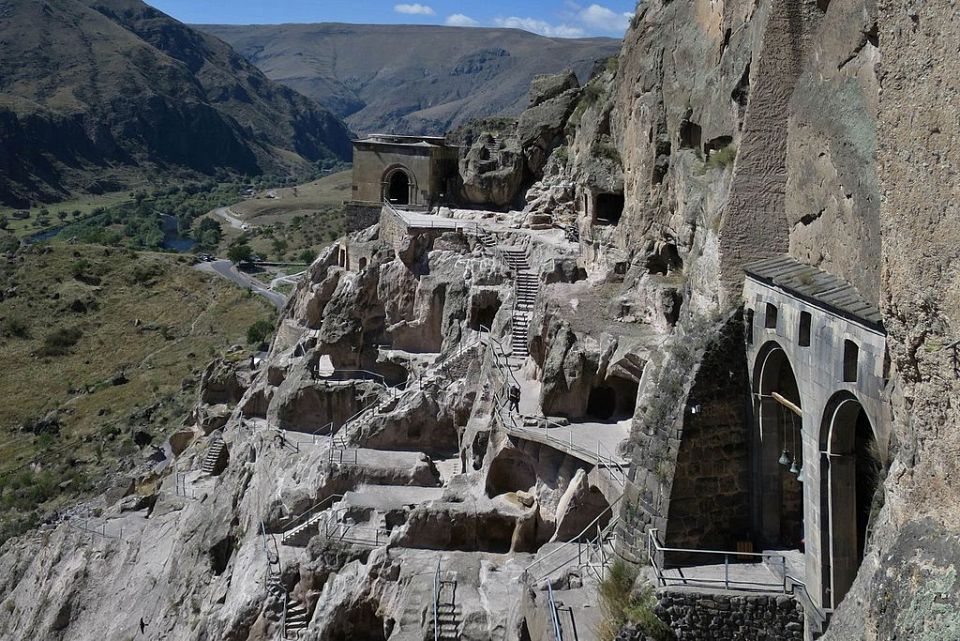 1. It's cuisine will make you feel bad…
… about overeating so much. Traditional dishes such as khinkali, khachapuri or pschali are made from locally sourced ingredients and usually cooked in wood-fired ovens. You will soon notice that Georgians enjoy long feast-like dinners and are happy to share them with visitors of their country.
2. The landscapes are a bit too much
Georgian landscapes may cause you problems when you will be telling your friends back home of what you've seen during the trip. In an area smaller than 70 thousand sq km, you will see terrains of all kinds: snowy mountains, sandy beaches, desert-like flatlands, rocky hills and lush forests.
3. Georgians won't let you relax…
..or get lost. Due to the long history of wars, Georgian nation is known for its hot temper, yet this goes together with extreme hospitality. Once you enter Georgia, you will feel as if you're visiting your old friends - Georgians will greet you, make you feel at home and will shower you with travel ecommendations. You do not need to worry about getting lost in the country either - and even if you do end up lost on your road trip, you will eventually find yourself having dinner with Georgian families in the countryside. Of course, if you prefer to get stressed on your vacation and don't want to make new friends, you should not go to Georgia.
4. The weather
If you're planning to make a trip around Georgia, you will have to prepare for surprises. In one trip you can visit the Red Sea coast and spend the whole day sunbathing, and on the next day you can climb the snowy peak of Kazbek, later returning to sunny Tbilisi or heading for a refreshing stay in Borjomi. On the other hand, if you are a fan of dull, rainy afternoons, Georgia might not be the place for you.
5. Wine
Sorry to disappoint you, but you won't find French wine in Georgia. That's because Georgians take pride in their vineries that are some of the oldest in the world. Georgian winemaking traditions that date back to neolithic period are internationally recognised and appreciated: Georgian winemaking method using clay pots is even included in UNESCO Intangible Cultural Heritage List.
6. Urban culture
You are probably visiting Georgia for its amazing nature, right? If you are not into art scene and are not a fan of discovering peculiar cultural things, don't go to Tbilisi. Yet, we believe it's almost impossible to skip the country's capital with a population over 1 million of people and a forward-looking scene of arts and culture. Visit Bassiani club, Fabrika or Tbilisi flea market, and you will soon notice that the city is much more than the beautiful architecture and fancy restaurants.
7. Georgia is unpredictable
Things you don't expect to see while visiting Georgia: waterfall in the middle of Tbilisi old town, the remains of Soviet military bases, a funicular in the inner yard of a building on one of the main streets of the capital, a monastery on a tall rock (The Katskhi Pillar monastery in Chiatura), moving statues (on the boulevard in Batumi)… yet, you're most likely to see most of these and even more.
For more travel advice, please visit our Smart Lemur site.
Find more about Georgia here.